Medical Ministry International in Ecuador
Medical Ministry International Ecuador has been one of the most popular destinations for our Medical Teams. Led by longtime MMI Ecuador Project Director, Dr. Susana Logacho, who followed Sara Risser and Mesa Taveras, teams have worked with Ecuadorians in the Costal and Mountainous Regions. We focus on Primary Care, Dental Care, Vision Care, and Surgical Care. We have even done Knee Replacements.
In Milagros, a Health Center was opened in 2001 and continues to provide vision care services and surgery as well as other medical services. Abner Hernandez is the gifted Architect who designed and oversaw the construction of the Health Center and his wife Jone Hernandez has been involved leading projects in the coastal region.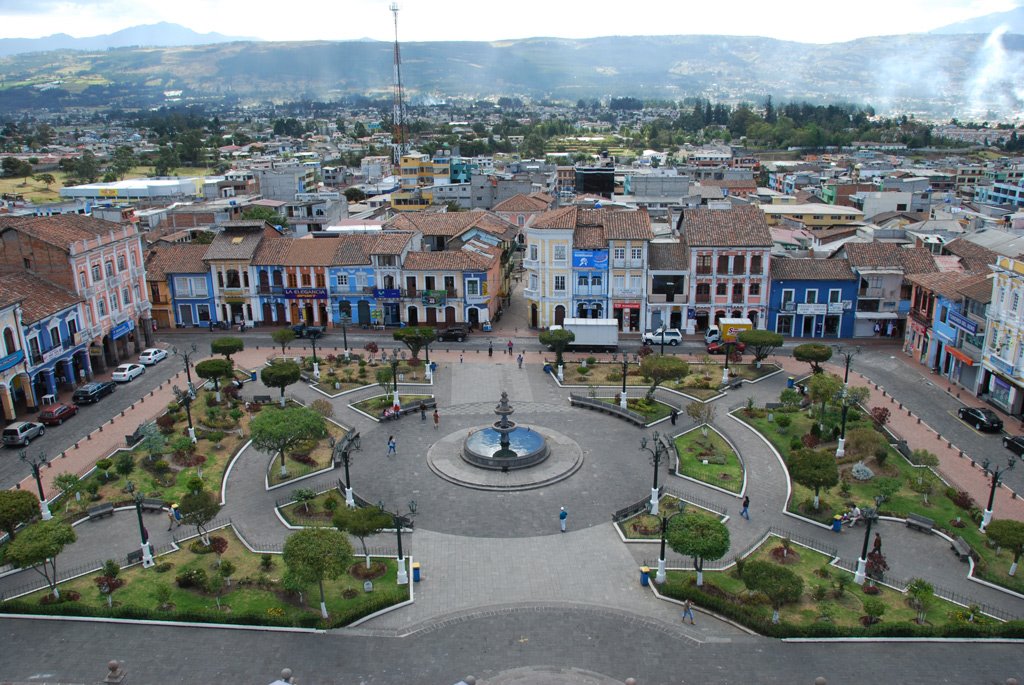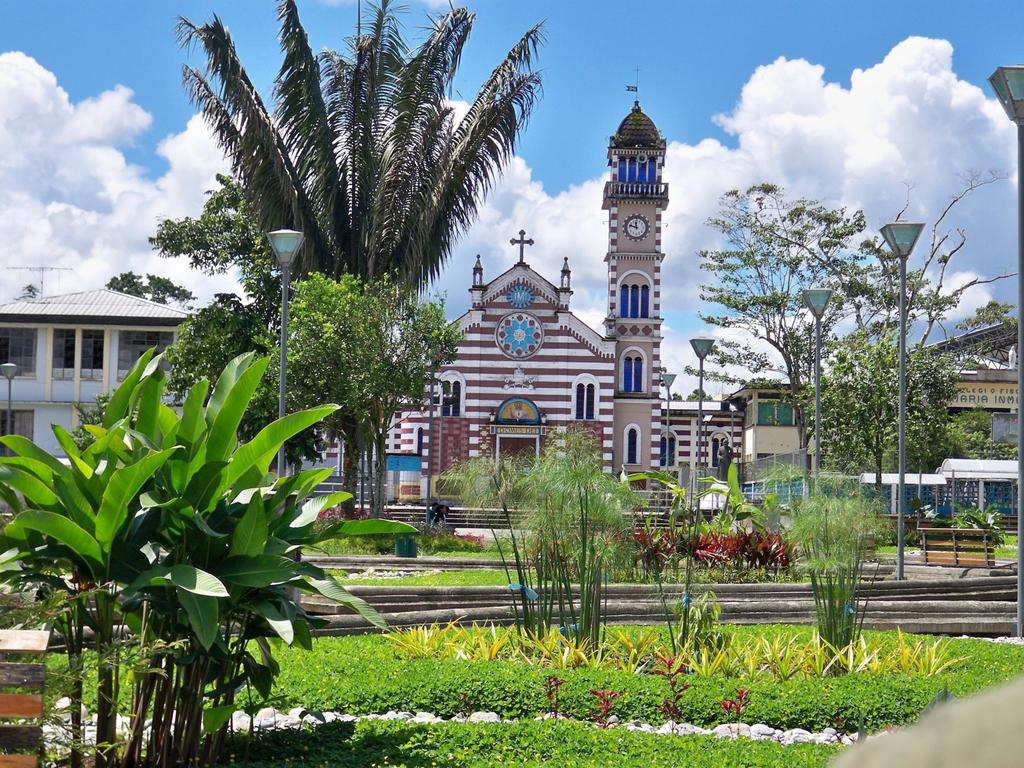 Entry & Exit Requirements

Travelers must present a passport, which must be valid for at least six months beyond the date of expected departure. Travel Visa is not required. Tourists must also provide evidence of return or onward travel. There is a $45.00 USD departure tax, the payment of which may or may not be included in your ticket. If not, payment can be made at the ticket counter.

• Americans: Must present a passport, which is valid at time of entry. For more information see the US State Department website:
https://travel.state.gov/content/passports/en/country/ecuador.html

• Canadians: Please check the following website for the most current entry/exit requirements:
http://travel.gc.ca/destinations/ecuador

• International: Please contact MMI office or Raptim Humanitarian Travel for visa requirement if needed.

Application Requirements

Please email ALL CREDENTIALS upon application, as these must go to the Project Director in the country to be translated and then taken to the Ministry of Health to get temporary licenses prior to your arrival.

• For everyone, we need:
- Colour Scan / Photocopy of Passport (photo page)
- Colour photo for your name badge (any good photo, we can adjust size)
- Travel Itinerary
- Supply Lists

• Medical Professionals, we also need your:
- Current License (through time of project)
- Diploma (Techs, Nursing, Dental, MD and Board Certifications)
- Curriculum Vitae or Resume (this also will help the Project Director know your skills & experience to assign you a task on the project, especially for 1st time participants)

• Health Care Students: Letter of Good Standing from your school (including year of study and graduation date).

• All MINORS travelling with only one parent, or without their parents, will need a letter from BOTH parents stating that it is OK for the child to travel with one parent or an appointed guardian. The letter should be signed and notarized. MMI needs a copy of this letter, and the parent or guardian should carry the orignial letter while travelling.

Travel

Once accepted for a Project Team, participants can contact our designated travel agent to coordinate schedules with the team itinerary.

Raptim Humanitarian Travel: https://www.raptim.org/

Because the costs for airfare vary significantly based on the country location, location of team members, and time of year, fundraising goals for airfare are not included on the Project Schedule.

• US Applicants:
Contact our "Serve Team 2": ServeTeam2.us@raptim.org
Direct Toll Free: 1-844-882-3233 and ask for the agents by name or extension.
Lead Agents – Claudia (ext. 13302), or Michael (ext. 15004).

• Canadian Applicants:
Contact our "We Partner" team: wepartner.na@raptim.org
905-465-4300 or Toll Free: 1-844-442-6978 & ask for the agents by name.
Lead Agents - Anca (ext. 32327), or Connie (ext. 31771)

• International Applicants: Travel arrangement can be procured locally or following the Canadian instructions above.

Accommodations and Meals

MMI will arrange local accommodations for the team.
• Laundry Service: usually available for additional fee
• AC: dependent on location
• Phone Service: check with your cell phone provider, roaming is very expensive
• Wifi/Internet: dependent on locations
• Voltage: 110V.
• Meals: MMI will provide meals for the team. Dietary restrictions can be indicated on your application and we will do our best to accommodate your needs. Be sure to bring your own re-usable water bottle with a wide mouth for refilling. Purified water is supplied. If you would like to bring snacks to have throughout the day, please bring items such as peanut butter, granola bars, trail mix or pretzels and crackers in sealable containers (like Ziploc bags).

Culture
• Language: Spanish (Castilian), Quechua and indigenous languages
• Religion:
- Roman Catholic: 74%
- Evangelical: 10.4%
- Jehovah's Witnesses: 1.2%
- Others: 6.4%
• Government: Presidential Republic

Currency

The money in Ecuador is the United States dollar (USD). Small bills ($5's,10´s and 20´s) are recommended. All major credit cards are accepted - Visa and MasterCard the most widely accepted (make sure to call your credit card company and let them know that you'll be traveling internationally). Traveler's cheques are not easily cashed. You must bring US dollars in good condition. Torn, stamped or old bills will not be exchanged. $100 bills older than 2006 are also not accepted.

Hospital Cristiano de Especialidades, FUNDAMISC-MMI
Medical Ministry International began serving those in need in Ecuador over 35 years ago. In the 1980's, the Vision Program developed under the local leadership of Sara Risser, Mesa Taveras and Francis Perez. The eye hospital was built with generous Medical Ministry International supporters and opened in 2001. Today, Hospital Cristiano de Especialidades, FUNDAMISC-MMI, is located in Milagros, Ecuador about 40 minutes from Guayaquil. Jone Hernandez, MMI's Project Director, currently serves as Chair of the Board of Directors.
In February 2017, Leanne Ferris and Barbara Skinner met with the Board of Directors and staff of Hospital Cristiano de Especialidades. A new formal memo of understanding is in place to better facilitate the delivery of health care services in Ecuador.
COUNTRY BACKGROUND
Ecuador, officially the Republic of Ecuador, is a representative democratic republic in northwestern South America. Ecuador is a middle-income country, with a developing economy that is highly dependent on commodities, namely petroleum and agricultural products. Ecuador is a major exporter of bananas, flowers, and cocoa. Ecuador also produces coffee, rice, potatoes, cassava (manioc, tapioca), plantains, sugarcane, and much more.The country's vast resources include large amounts of timber across the country, like eucalyptus and mangroves. It is one of the most diverse countries in the world, hosting many endemic plants and animals, such as those of the Galápagos Islands. Most Ecuadorians speak Spanish, though many speak Amerindian language, such as Kichwa, which is one of the Quechuan languages and is spoken by approximately 2.5 million people in Ecuador, Bolivia, Colombia, and Peru.
LOCATION:
Western South America, bordering the Pacific Ocean at the Equator, between Colombia and Peru
GEOGRAPHIC COORDINATES:
2 00 S, 77 30 W
MAP REFERENCES:
South America
TOTAL aREA:
283,560 km²
BORDER COUNTRIES:
Colombia and Peru
COASTLINE:
2,237 km
MARITIME CLAIMS:
200 nautical miles
CLIMATE:
Tropical along coast, becoming cooler inland at higher elevations; tropical in Amazonian jungle lowlands
TERRAIN:
Coastal plain (costa), inter-Andean central highlands (sierra), and flat to rolling eastern jungle (oriente)
ELEVATION EXTREMES
LOWEST POINT:
Pacific Ocean - 0 m
HIGHEST POINT:
Chimborazo - 6,267 m